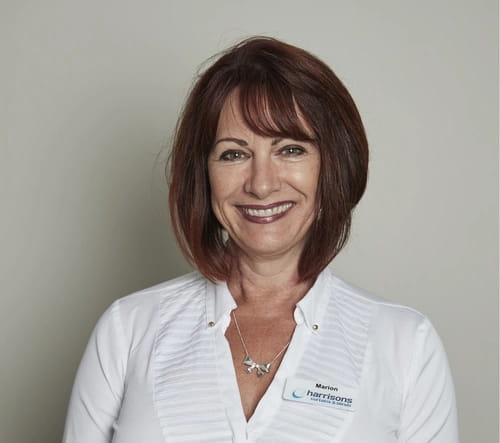 Marion is one of our Harrisons Curtains owner/operators in the greater Auckland area

Marion has a love of fashion and in particular fabrics are her passion. She has collected many during her dressmaking phase.

Marion has furnished many houses over the years, both for the family and for rental properties that she was managing. Marion has garnered a wealth of knowledge both for practical application and flair for visual impact. She knows and understands the different varieties of fabrics and how they respond to being made into curtains or blinds and how they will endure our changing seasons and environmental conditions.

Please call Marion for a no obligation, in home consultation. Marion is happy to work around busy schedules offering after hours or weekend appointments. Marion looks forward to meeting with you to determine the best outcomes for your window treatment options.